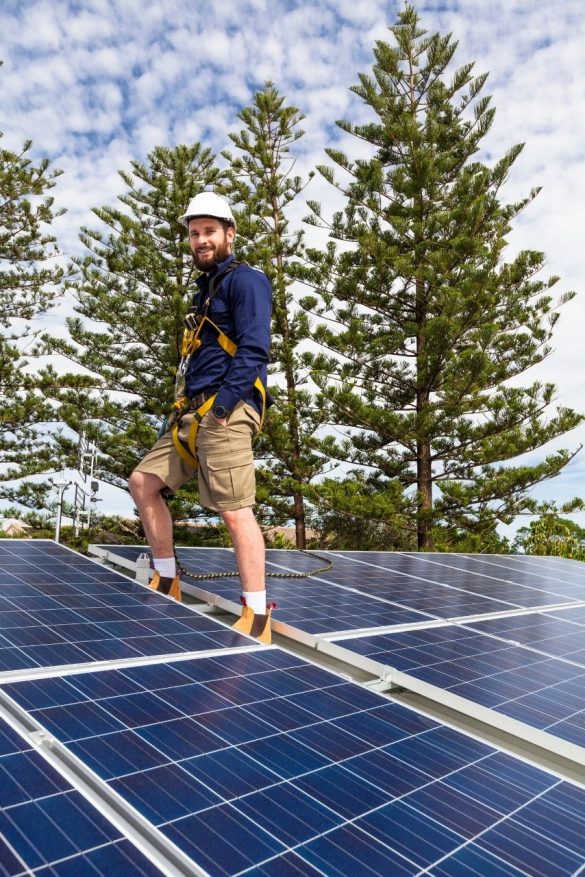 Always Compare 3 Solar Quotes
Why You Need To Always Compare 3 Solar Quotes?
Switching to solar energy is a very laborious and costly process. Even the smallest savings we make in this process can comfort us economically and can mean many things. At this point, it is important to do the right research and evaluate the price offers well before switching to solar energy. Today, we will talk about why you need to request multiple quotes before buying solar panels.
Don't Miss Possible Opportunities and Advantages
The company from which you purchased the solar panels, the state and the season you apply will cause more or less change in solar panel prices. If you do not want to carry out the whole transaction through a single company and do not want to go into extra trouble, you will not be able to take advantage of an opportunity or advantage that is on the agenda at that moment.
Even though almost all solar energy companies give the same standards, some very good solar companies offer longer warranties or small discounts. If you do short research before entering such a process, even if you pay the same fee, you can get extra service for free.
Base on Experience, Not Just Price
We are sure that the number of solar energy companies serving in your state is quite high. Which of these companies is right for you? How should we choose one? We have already shared a blog post on this topic. Because we know that people generally choose by focusing on prices. Don't you want to be sure that the solar company will be there for you and provide you with a full range of services when you have a problem in the future? In this case, apart from the price, it is necessary to do research on the experience and professionalism of solar companies.
You can get more detailed information by visiting the websites or mobile applications of solar companies, which you can find by searching on the maps. Even taking a look at customer reviews will give you many ideas. Then you can choose at least 3-4 companies and take action to get a quote.
Get Quotes From The Shortest and Safest Way
If you want to get a price quote from a solar company, you don't need to waste time by phone or mail. Visiting companies one by one can also be tiring for you. Thanks to the new technologies developed with all these in mind, it is now possible to carry out this whole process online.
Almost every solar company has already started to take advantage of these technologies and offer online quotes… All you have to do is; Creating a request via a form containing location and some general information and waiting for companies to return to you. This system, which allows us to receive solar quotes in a very short time and practice, is also very safe and completely free.
If you want to get your online solar quotes immediately, you can contact us by filling out our form and you can get your solar panels as soon as possible.