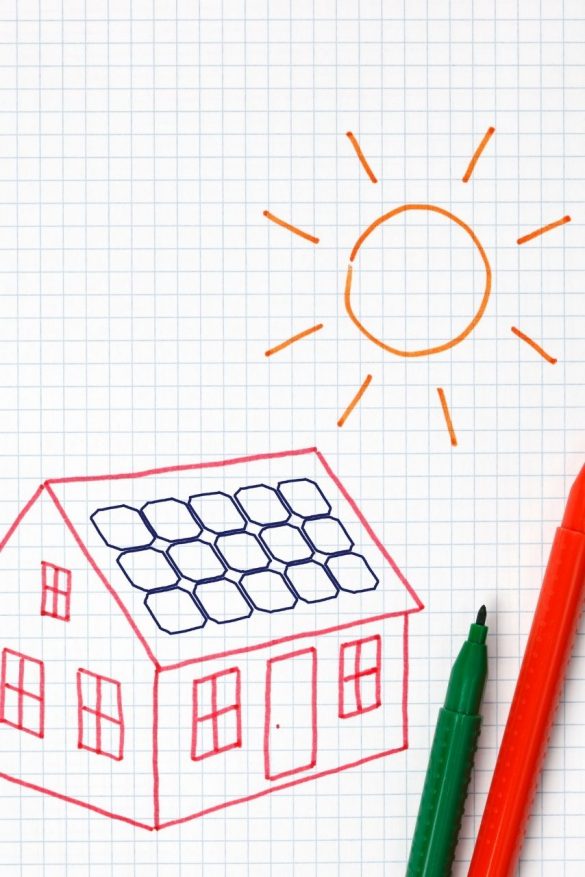 Are Solar Panels Worth It?
Want to switch to solar energy but wonder if it's worth the cost? This is your most natural right. Aside from the sophistication of solar panels, there are many procedures you have to follow to get them. As such, we want to be sure that we will be able to get the reward for all this effort.
The advantages of renewable energy sources are known all over the world. Solar energy, which is also the most important renewable energy source, is becoming widespread day by day and is constantly being developed to benefit in all areas. We have listed everything you need to know about solar energy before having this system. Do not hesitate to take a look…
Are You The Homeowner?
If you want to switch to the solar system and think it should be worth it, whether or not your home belongs to you plays an important role. If you are the homeowner, by having solar panels you can not only save electricity and energy but also increase the value of your home. It is a much more logical option to have your own solar panels than to switch to a house with solar panels.
Is Your Home Suitable for Solar?
There are some things to consider before switching to solar energy. One of them is; that your home is suitable for solar panels. Not all homes are suitable for installing solar panels. Not only the criteria of the house but also the roof on which the solar panel will be mounted must be suitable for this system. Otherwise, even if you have solar panels, a problem may arise in the future and you will have to go to extra trouble for both roof repair and re-installation of solar panels. In this case, it is not considered advantageous to have solar panels.
The Best Investment in All Conditions
Many people who want to switch to solar energy question the negative effects of the state, home location, and climate conditions on solar panels. Here we want to dispel this common misconception about solar energy. In fact, solar power is considered a good investment in northern states and even in unexpected places like Alaska, where solar power can compete with expensive off-grid fossil fuel production… And it's actually proven!
Not Just Electricity Saving
If you have solar panels, you can switch to smart home systems, not just electricity, heating, etc. You may have the chance to improve your home to meet your other basic needs with solar energy. They are constantly working on changing and developing technology renewable energy and discussing how to make existing renewable energy sources and systems more effective.
At this point, many solar-powered home appliances and gadgets come to the fore and moreover, smart home technologies owned by some wealthy people, although they are not common at the moment, are known to provide high savings in many areas as well as being expensive. But as we said, you have to switch to solar energy to have all of this. In short, when we compare solar energy costs and advantages, we can clearly see that the advantages outweigh.
If you want to benefit from solar energy and have solar panels, you can request support by filling out our form.
Wishing you a sunny and green future!