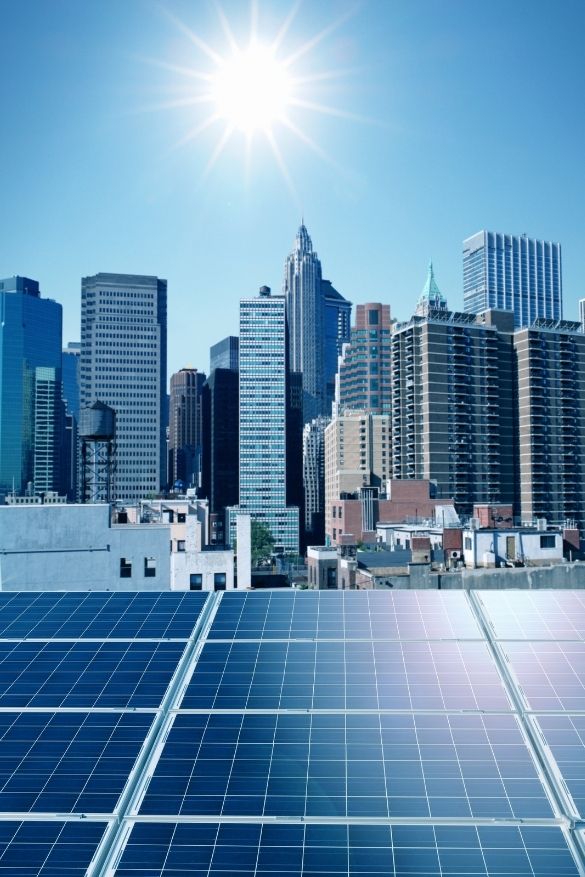 New York is one of the most distinguished and central states in the USA. The fact that many different institutions and organizations are here, as well as the appropriate climate and geography, have made the solar energy system a very valuable position here.
With the solar energy breakthroughs of New York state by 2030, switching to the solar energy system is a very appropriate and economical decision. Support for government loans and tax exemptions is provided in many areas. Many different situations can affect solar energy charges. So much so that New York Solar energy quotations average cost 14,000 US dollars.
The main parameters determining the quotes are as follows.
The Size of The System
Most people switch to solar energy to avoid future electricity bills. Therefore, the first thing you need to do is determine how much energy you need and choose a system accordingly.
Equipment Costs
Equipment required for a solar system:
Solar panels: There are two types of panels: monocrystalline and polycrystalline. Efficiency and costs differ.
Racking: Racking is a good solution instead of putting panels directly on the roof.
Inverters: Current converters.
Performance monitoring system
Solar batteries
The costs of these materials also vary according to efficiency and the contractor firm.
Contractor companies may come up with various pricing depending on many different parameters such as the regions they serve, the equipment they use, the installation surface. Therefore, before you start your solar energy project, you can do detailed research or contact us.
Your investment in solar energy in New York will return to you within 6-8 years, this ratio is very good compared to other regions. So, starting your solar business in New York would be a great option for you.
Solar energy is an investment on a large scale and over time. However, you will bequeath an economic and livable environment to future generations.