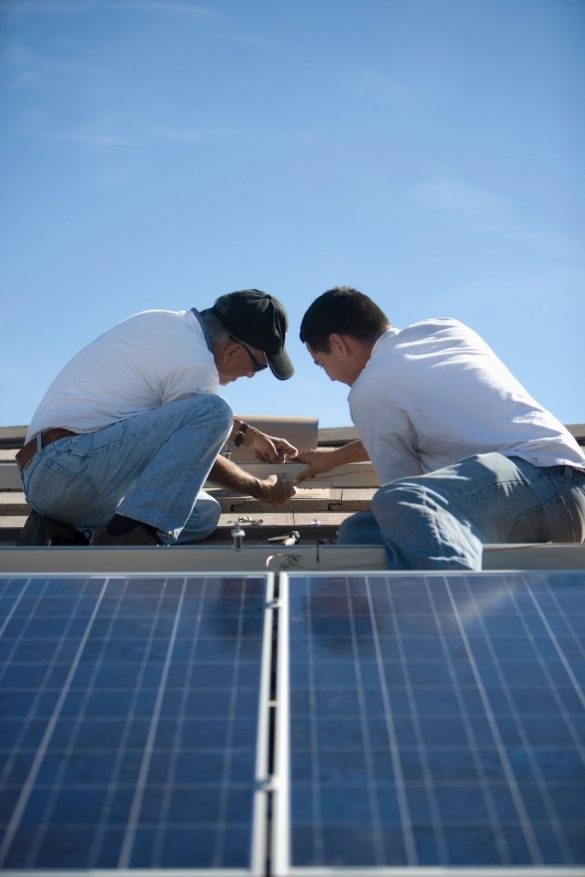 Top Qualities For Responsible Solar Energy Companies
When it comes to solar energy companies in the US, we are easily confronted with a vast range of choices. Then, you can dive a bit deeper and find out that many of them are using social responsibility in their storytelling, to be sure to attract the ecological crowd. 
By asking the energy industry to make a change, we are actually asking for a cleaner and more sustainable way to produce electricity for generations to come. The solar energy companies of today are sometimes put under scrutiny because of the pollution that is created along the line of production. Some companies are doing more than others to prevent waste or pollution during the process. That's why today, we are presenting to you what is making our solar energy companies responsible.
Pros & Cons
The solar energy companies are benefiting from two main advantages in the current ecological transition. First, they are harvesting the energy of the sun which is abundant and green. Secondly, they are building solar panels which can be very impressive when a constituent of a solar farm. This leads us toward the cons of solar energy. Indeed the solar energy companies are sometimes being criticized for different aspects of their production. The solar panels take a lot of space, it is weather dependent, the storage of the energy and the solar installations are too expensive. Who never heard those arguments before? 
Social Responsibility And Education
By studying the landscapes of solar energy companies in the US, you will find a lot of diversity. Of course, each company got its own history and own vision. And when it comes to moving further, and try to be more inventive in terms of giving back to their employees and to communities, some of them are leading the way. Yes, innovation is important and good for business, but innovation should also be a tool in the service of the children's education and community resilience. On this matter, some solar energy companies are creating new partnerships and involving local businesses to implement a new way of producing and consuming electricity. Reinvesting money into charity, changing company vehicles into electric vehicles, encouraging your employees to use a bicycle are the options available to every solar energy company. 
Recycling Panels
The solar panels are a very important part of emitting pollution during the production process. Whether they are produced in a faraway country or locally, the solar cells need energy and various rare elements for their creation. Some solar energy companies are already pushing forward to find a new way of producing cells which reduces drastically the energetic and environmental cost of the industrial system. But other options are also available for recycling the solar panels. 
This is becoming a serious issue when we know that before 2050, the International Renewable Energy Agency, estimates that around 80 million metric tons of solar panels will be obsolete. Slowly being replaced by new generation panels, the old ones will leave behind important amounts of e-waste and toxic trash. It's also the responsibility of solar energy companies to care about the waste of their own industry. The best way to find one of those responsible companies is to find the ones who are putting their money where their mouth is. 
Always glad to help you get more valuable information about renewable energy, you can contact us by filling the form!