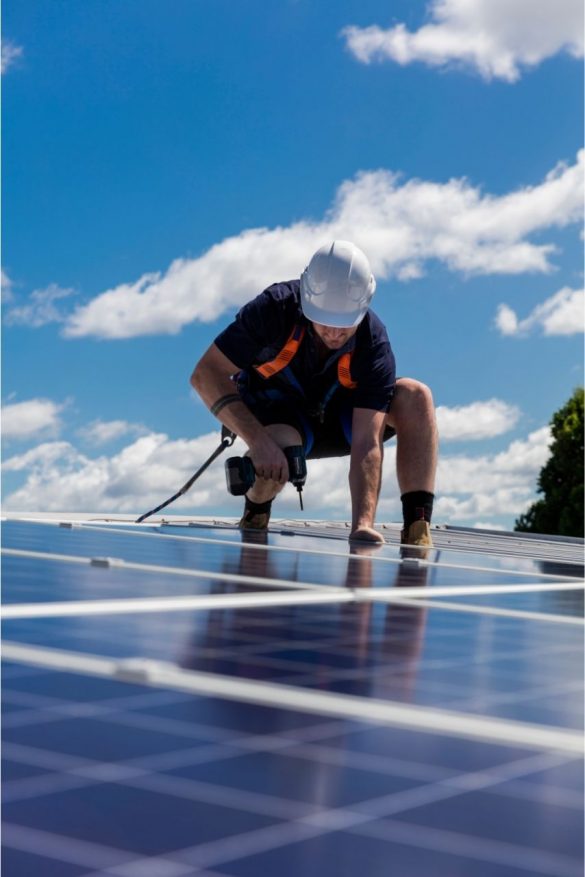 The Best Solar Contractors in Your Area
Solar companies are growing in numbers in The USA. Lots of opportunities are now available for the average company to scale their business to a more innovative and more national approach. That's why it can be difficult to navigate those new technological waters without a proper guide. The solar contractors of today are mainly benefiting from new technologies to create a more sustainable and affordable source of energy. In this article, we have selected for you our best solar contractors. 
Blattner Energy
Blattner is the company that installed more than one million KiloWatts. Only two companies surpassed this number last year. The 3600 employees of this solar contractor are located across five states and are completing missions for utilities. This is one of our favorite solar contractors when it comes to giving back to the communities and embracing sustainable and responsible behaviors toward their projects and the environment. Check out their website to learn more about their recycling program and their charity work. 
7X Energy
This commercial solar contractor is based in Austin Texas. His philosophy and hard work put this company of only 18 people close to half a million KiloWatts installed in 2019. Their mission is to make the renewable energy transition happen quicker to benefit future generations. Their name comes from the deep root of Iroquois philosophy. The people living today must ensure that their work and their life is creating a better future for the next seven generations in the future. We couldn't miss the opportunity to bring this solar contractor to you.
Tesla
It takes nearly no time for Tesla to become one of the most talented technology companies in the US. In the field of solar energy, Tesla has been a major actor and solar contractor. And not so long ago Tesla was, through SolarCity, one of the main players in residential solar installation. 
In May 2020, the company partnered with SunRun, which is the US's biggest residential installer. Together they are deploying the Tesla Powerwalls. One other notable move was the beginning of the commercialization of solar roofs. The goal is to create a whole new roof for your house by replacing it with a roof made with solar tiles. Intern of innovation Tesla is in a good position in the race. 
Don't hesitate to contact us for more information about solar contractors + you can simply fill the form within a minute!