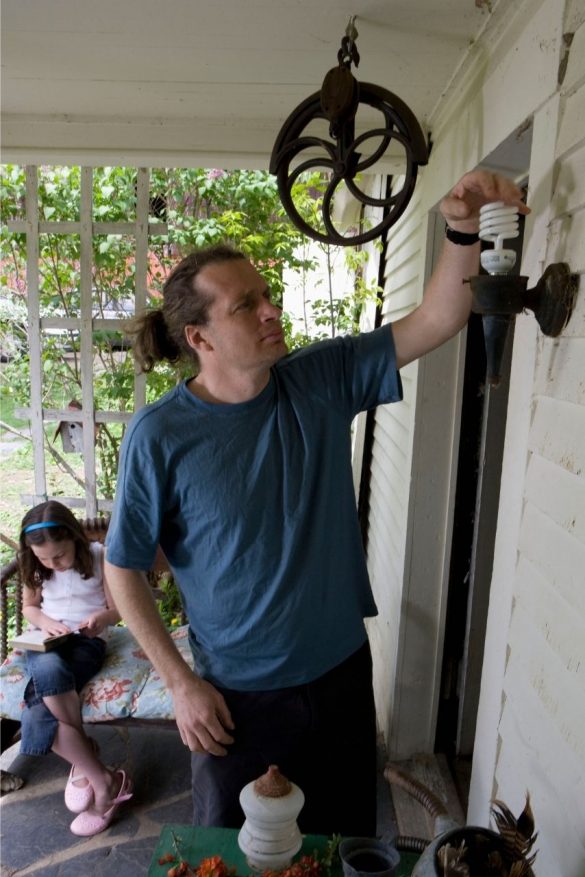 10 Ways to Make Your Home More Energy Efficient
10 Ways to Make Your Home More Energy Efficient
Winter is coming! This could be the perfect opportunity for an energy and insulation checkup of your sweet home. Since we want to raise awareness about renewable energy, two things really matter to us: Your carbon footprint and your financial benefits.
And yes there is a way to address them both by preparing your house for this long wintertime. We are sharing with you ten ways that can make your house more energy-efficient, we hope you enjoy it.
5 Ways To Know Your Insulation Better
Extra Insulation: For a cozy house, add an extra layer of insulation. This is something you can do yourself at a minimal cost but the return on investment can be impressive. 
Use curtains: Installing thick curtains for your main windows can benefit your electricity bill without losing too much heat. Shutting the curtains can reduce the heat loss by 15%, simple and efficient.
Thermostat: The thermostat can be the most important tool for your cost-effective energy mission. Lowering one degree can be an easy way to reduce your costs.
Light paint colors: When renovating your house you might consider going for lighter colors as they reflect light and sunlight more efficiently. Today you can find eco-friendly painting options that will make your house look nice.
Storm windows: Leaking windows can become a big problem in winter. Keep the heat by using better insulating windows.
5 Ways To Know Your Energy Consumption Better
Light bulbs: Low energy consumption light bulbs can be an easy way to reduce your electricity consumption. When going for the LED energy efficient option, you might consider a low wattage for a room you are not using much.
Cover your water tank: By wrapping your water tank with an insulating material, you will prevent any heat loss
Energy-efficient appliances: Use your energy smartly by knowing how to use them correctly. Huge amounts of electricity can be spared with these devices.
Adopt renewable energy: Installing solar panels on your roof can be a great way to create the ultimate energy-efficient system. By converting your house to this technology you will make your house smarter.
Solar hot water system: Heating water is taking a lot of your energy consumption. By using solar power you can use this cost-effective way to get a warm and enjoyable shower.
There are many other ways to find the correct balance between the coziness of your house and a happy electricity bill. Once you can connect all those different aspects of your house together, you will have a broader vision of what your house's efficiency looks like. 
To know more about this topic don't hesitate to leave a comment or contact us. Also, feel free to fill out our form.