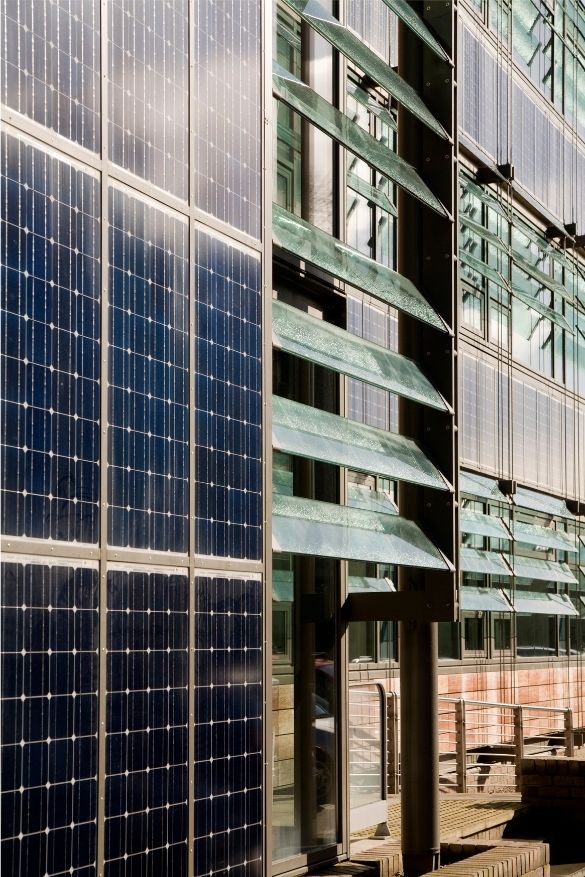 Do Solar Panels Work On Commercial Buildings?
Do Solar Panels Work On Commercial Buildings?
Not only for personal reasons, but also as a brand and company, we may want to consider renewable and solar energy options. At this point, naturally, different questions will arise about solar energy and solar panels and we will be wondering the answers. The most important of these frequently asked questions; "Do solar panels work on commercial buildings?" We would like to inform you about this subject today. You will find everything you are curious about just below…
First of all, we would like to state that the answer to your question is absolute yes! Solar panels are installed in commercial buildings in a healthy way, and besides working, they offer many extra benefits to business owners. Some of them are as follows:
It's a perfect greener image for your precious brand:
Go solar doesn't just move your company and corporate economy forward. It also highlights your sensitivity to the environment and the future. One of the great things about commercial solar panels is how you can market your clean energy commitment to your customers. This sends a positive message about your commitment to sustainability and the environment. Your employees, customers, shareholders, and others will make a great impression when they know you are turning to green energy.
Great return on investment:
As you surround your commercial building with solar energy panels, be aware that you are making an investment, not an expense. All the expenses you will make by choosing solar energy will provide you many benefits and values ​​as an economical solution in the long term.
You'll give great support to the local economy:
Not always, but by cooperating with some solar panel companies, you will be a great support to the local economy. Also, these agreements you will make will return to you as a business source and customer in the future.
You take control of the energy of the future:
By making your company a part of solar energy; You take control of the usage and consumption areas of green energy, every bit of which will be very important in the future. As you know, it is not possible to predict what the future will bring us. Instead of facing crazy bills in the future, you will be aware of all the payments you will make using the commercial solar panel system and you will have the chance to manage them.
Apart from what we have mentioned above, we often witness that every company that cares about the future takes both smart and positive steps by switching to solar energy. If you too want to be a part of this green world, don't have any doubts about the positive feedback you will get. By contacting the nearest solar panel companies as soon as possible, you can easily switch to a commercial solar system, which is the right choice for the future of both the planet and your company.
If you need more detailed information about solar companies, you can start comparing the most suitable options for you now by filling out our form.