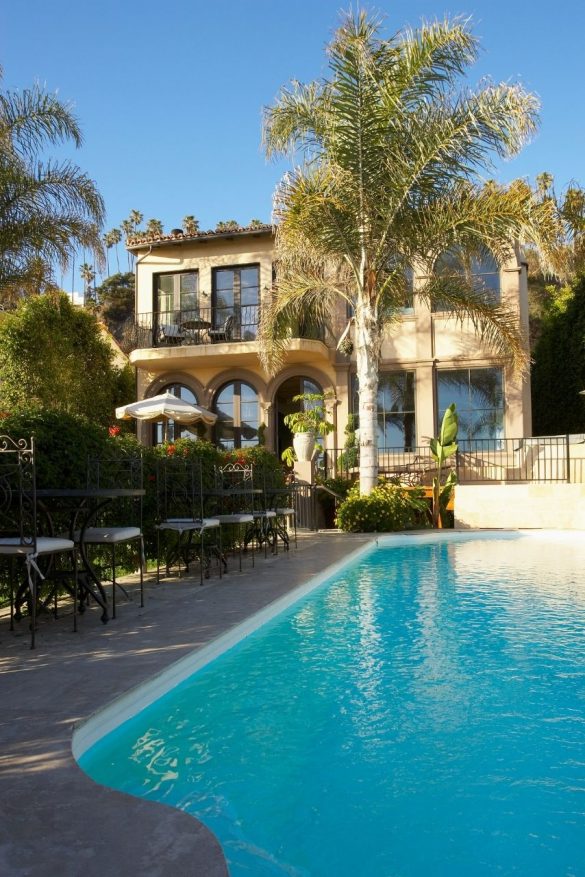 10 Celebrities Who Decided To Go Solar
Over time, with the development of renewable energies, many Hollywood actors and celebrities around the world have taken steps to make the world a better place. With the solar power industry becoming mainstream, they have made pledges to build eco-friendly houses and to fundraise money for responsible and sustainable projects. It is clear that today, those public figures do have influence over how the public perceives this industry. 
Today we are selecting for you 10 celebrities that are promoting solar power technologies in their day to day life. 
Which Celebrities Switch To Solar?
Maroon 5
The 6 musicians of this band have put a lot of energy into renewable energies. During their last tour, they have been working with Reverb. This non-profit organization to engage and educate fans and musicians on sustainability and green energies like solar. 
Edward Norton 
The US actor is using solar in his own house. As well he has been promoting the efficient use of solar power technologies through his own organization the Solar Neighbors Program.
Leonardo DiCaprio
He has been one of the main advocates for renewable energies all around the world. As if it was not enough he powered one full movie set of the Inception movie with solar. 
Jane Fonda
Since 1978, Jane Fonda has been an ardent activist in favor of a more sustainable future. She built a solar home in the eighties and she is using photovoltaic panels on top of her residence in LA. 
Lisa Ling 
This journalist living in Santa Monica has made her house as green as possible. Using solar panels on the rooftop of her house and a passive solar panel system as a water heater, she is energetically self-sufficient. 
Johnny Depp
Mister Depp has been using his wealth to create a solar paradise on a Bahamas island. This project is fully powered with renewable energies like hydrogen and solar.
Woody Harrelson
For Woody, green and renewable energies are an evolution, not a revolution. He has been promoting environmental preservation for a while as much as the importance of reducing our carbon footprint.
Cate Blanchett
The Australian actress has been pushing for the installation of solar panels on the rooftop of The Warf theater since 2010. 
Orlando Bloom 
Orlando has invested a good amount of money for his new eco-friendly house. Using energy-efficient bulbs and solar panels to power his sweet home, he is vouching for a better future. 
Daryl Hannah
She has successfully said goodbye to the grid when she decided to go 100% solar. She combined her solar system with a biodiesel generator in case of emergency. And this is clearly making the difference!
These Hollywood stars and celebrities have set the bar quite high when it comes to green and solar energy goals. Because of the financial incentives and the solar panels being more and more affordable, we believe that you don't need to be rich to support renewable energies. 
If you want to know more about how to get started with solar power, fill out our form, or leave us a comment to ask us any questions you might have.